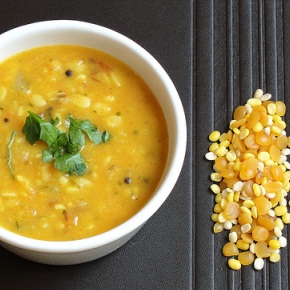 Great news. No, not great news. Amazing news.
KO Rasoi's recipe for Melt in the Mouth Paneer Kofta has been selected as one of the top 100 entries for the Foodista Best of Food Blogs competition. The recipe will feature in a full colour cookbook which will be published by Andrews McMeel Publishing this October. I'll give you more details as and when I find out information.
How exciting is this for us?! The little veggie blog is taking baby footsteps and I like where it seems to be heading.
Cooking, eating, writing; these are the things that I can use to escape in to a world where my passion for food roams freely and relentlessly. Rather like a starving gerbil on Shandy.
What I would like to do most is thank you all for such wonderful feedback and supportive comments. You are the people that make KO Rasoi shine, not other things like scrummy cheesecakes (although, those are yummy and almost as attractive than you are). Stop blushing.
Moving swiftly on…
In order to celebrate this exciting newsflash we have daal. Don't make those sighing noises I used to make when I was little and had to eat daal, because this isn't just any daal. It's three lentil daal.
And I don't have to justify that because it tastes marvellous and it's good for you!
Celebrate the colours of India and happy times with this delicious three lentil daal (triveti daal). These lentils are widely available in all good supermarkets and Indian grocers.
Ingredients
(serves 4-6)
100g moong daal (mung bean daal)
100g urad daal
100g toor daal (pigeon pea daal)
1 ¼ litres hot water
1 large onion, chopped
3 large cloves garlic, minced
1 inch piece ginger, minced
2 hot green chillies, minced, (or to taste)
1 tbsp ghee (or oil)
2 star anise
1 small cinnamon stick
5-6 curry leaves
1 tsp mustard seeds
¼ tsp asafoetida
200g tin of chopped tomatoes
½ tsp turmeric
½ cup coriander, chopped
Salt to taste
Method
1. Wash the three daals together and boil in the hot water until tender. Hot tip: Adding a pinch of bicarbonate of soda to your boiling water will make the daal cook quicker. If your daal mixture is too dry add a little more water but do not drain any water from them. Set the cooked daal aside.
2. Heat the ghee/oil in a large pan and add the mustard seeds. Wait for them to pop, then add the onion, garlic, ginger, chillies, asafoetida, curry leaves, star anise and cinnamon. Cook until aromatic.
3. Add the tomatoes, turmeric and cooked daal mixture. Simmer for 5 minutes and season with salt. Remove from the heat and add the coriander. Remember to remove the cinnamon stick and star anise before serving.