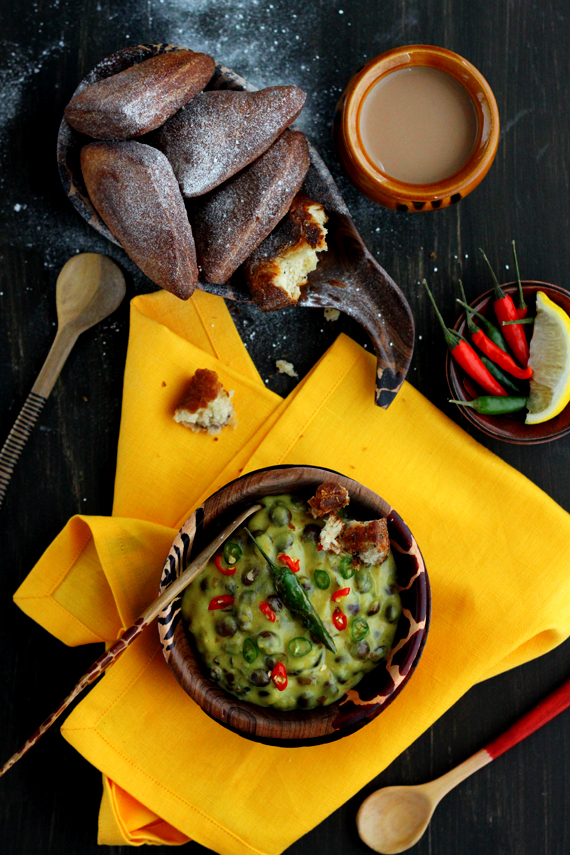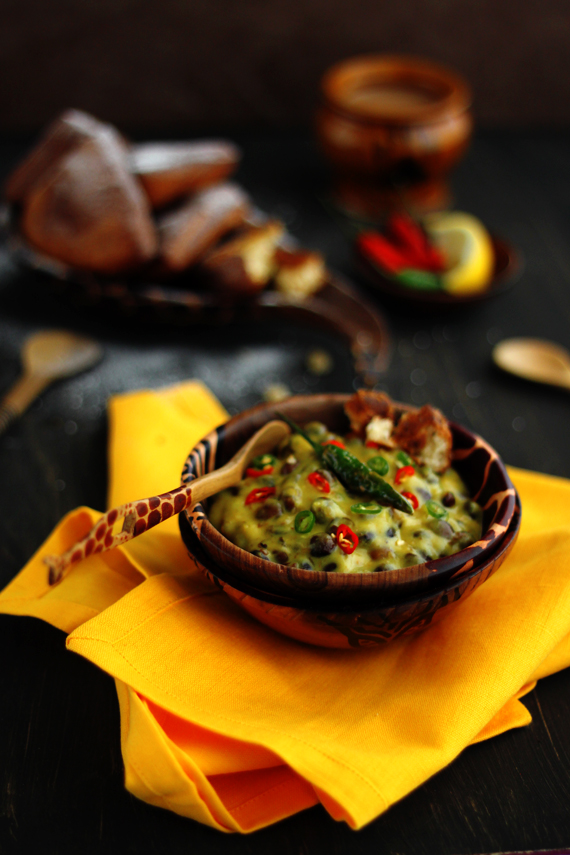 I spent some time in Mombasa almost five months ago. It's safe to say I've missed sipping on fresh madaf (coconut water) on Bamburi beach, eating fried cassava crisps doused in lemon juice and chilli on the side of the road, and feasting in mind-blowing authentic Swahili restaurants by moonlight. I ate a lot that week.
For me, the most incredible thing about East African food is the simplicity of ingredients that go into a dish and the unbelievable flavours that are produced. Basic seasonings like salt, sugar, lemon and chilli are paramount to everyday cooking. Spices like cardamom and turmeric are also popular, although they are used sparingly.
Whilst cassava, beans and ground rice make up the majority of the diet, fruit and veg are showcased in such a simple, yet delicious way that vegetarian food is an absolute pleasure to eat.
My wonderful aunt and uncle in Mombasa are blessed to have a garden full of palm trees, banana trees and fresh herbs, which allow them to indulge on the freshest exotic ingredients I've ever got my paws on. Juicy coconuts and green mangoes, fetched from the trees can be grated on top of my aunt's mouth-watering hot and sour potato stew in just minutes. It was a privilege to sit at their dinner table.
As my cousin knew I was on a mission to sample as many Swahili specialities Mombasa has to offer, one morning she laid on one of the best breakfasts I've ever eaten in my life. Mandazi (or Mahamri) and Barazi is a wholesome combo of slightly-sweet cardamom doughnuts and gunga peas simmered in coconut milk until thick and creamy. Trust me when I say that you would 100% NEVER be able to guess that just five ingredients go into the Barazi. But then again, that's the beauty of the cuisine.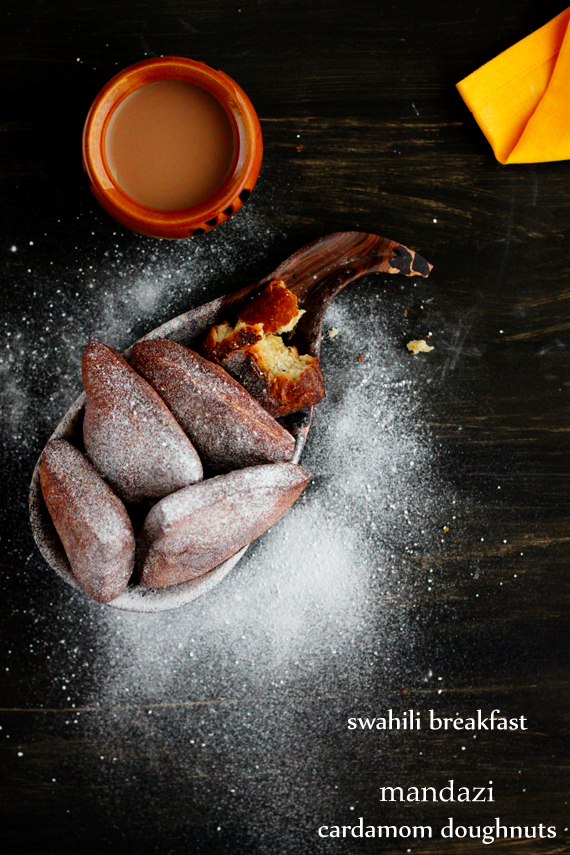 With my recipe you will certainly have extra Mandazi (doughnuts) – this is intentional. Dust with icing sugar and enjoy them with Masala Chai. No need to thank me.
Mandazi and Barazi
Ingredients for the Mandazi:
350g self-raising flour
7g fast-action dried yeast
1 ½ tsp cardamom seeds, ground
100g sugar
75g melted butter or sunflower oil
Approx 150ml warm water, to bind
Icing sugar to dust, optional
Ingredients for the Barazi:
240g tinned gunga peas, drained and rinsed
2 x 240ml tins coconut milk
1 tsp salt
Very small pinch of turmeric
Chopped chillies, to taste
Method
1. In a large bowl, mix together all the dry ingredients. Make a well in the centre and add the butter and slowly incorporate enough water to make a dough. It will be sticky at this point but knead for at least 10 minutes to work the gluten in the flour.
2. Oil the bowl and leave the dough to rise in a warm place, covered with a damp towel for 90 minutes. It should double in size.
3. In the meantime, make the Barazi. In a large, non-stick pan combine the gunga peas, coconut milk and a very small pinch of turmeric. Bring to the boil and allow to simmer uncovered for around 40 minutes, or until thick and creamy. Don't worry that the peas are already cooked – they're tough-skinned and won't disintegrate. Remember that the thicker the coconut milk gets, the more chance there is of the stew catching at the bottom of the pan, so stir often. Finally, add the salt and chopped chillies. When serving, garnish with a deep fried chilli if you want to be a fancy pants. If you do, please, please, please remember to make a hole or two in the chilli with a knife or it will explode. And exploding hot oil is never a good idea.
4. To shape the Mandazi, knock the air out of the risen dough and knead for a few minutes. Next, divide the dough into 5 150g balls. Take the first dough ball and roll on a lightly-floured surface to 5-inch circles and between -2cm in thickness. Take a pizza cutter and cut the circle into 4 triangle. Place the triangles on an oiled tray and repeat for the remaining 4 dough balls.
5. Cover the triangles with a piece of cling film and allow to rise in a warm place for 30 minutes.
6. To fry the Mandazi, heat the oil in a large, deep pan (I used a wok) to 180C. Fry 3-4 Mandazi at a time until dark brown on both sides. Drain on a plate lined with kitchen paper to absorb excess oil. Serve hot with Barazi and/or Masala Chai.