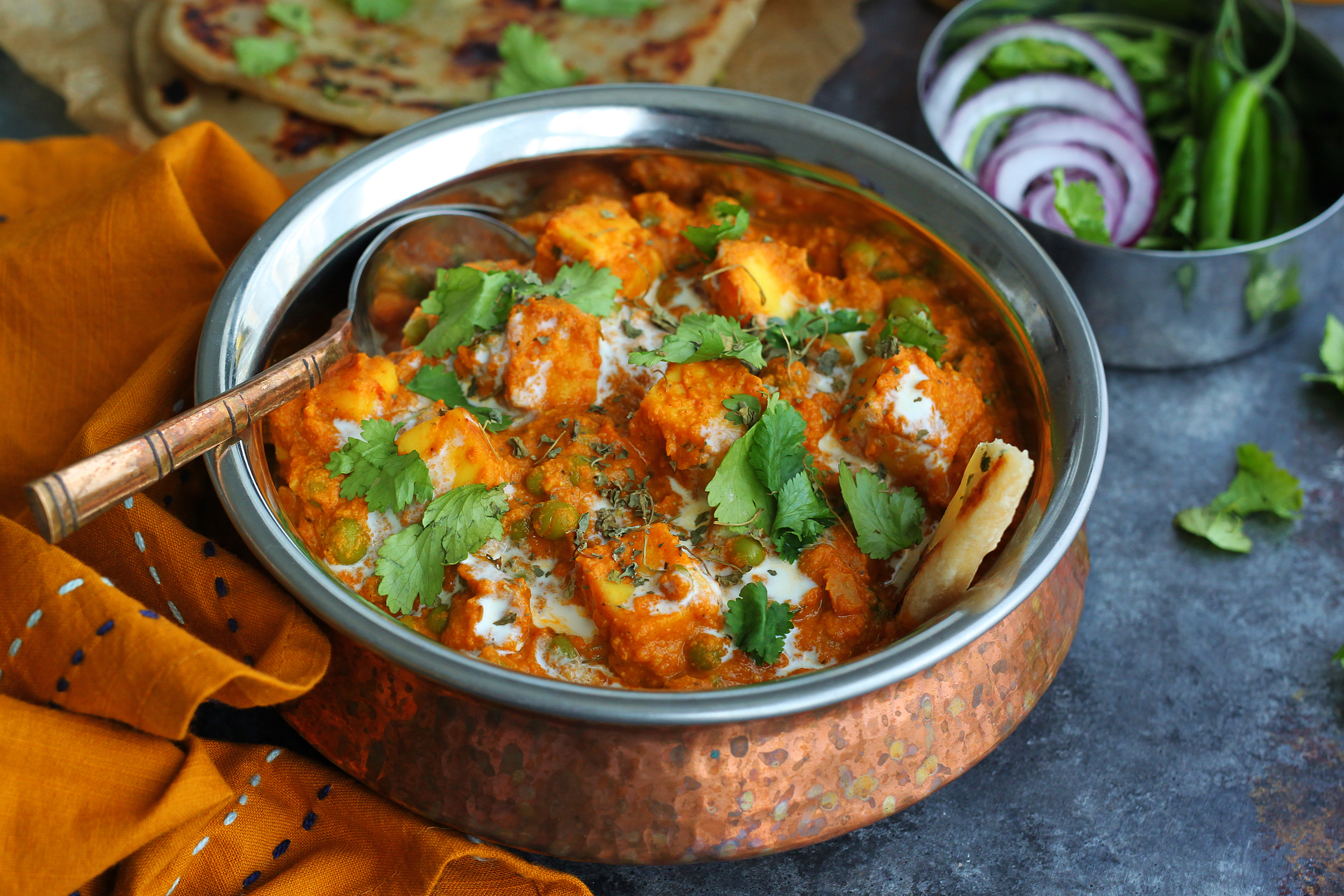 Well guys, I only went and freakin' had a baby! I've been meaning to update you here for a while now but have sort of had my hands full with a brand new little human. If you follow me on Instagram, you'll have seen my daily updates on the little terror's progress. For those of you who don't, let me fill you in…
Nothing went to plan. I half expected that to happen because when it comes to babies, nothing is straightforward. The parents amongst you all will know that all too well. Our little guy decided he was no longer going to grow in my belly so was evicted at 37 weeks under our doctor's advice. And superb advice it was because after a failed induction, he arrived via emergency c-section at a tiny but mighty 4lb 1oz. Yeah. He was serious about getting out of there and getting some real food on the outside. Sounds like my boy. Yep – I had a BOY!
He's been doing some serious milk guzzling over the past 7 weeks and has put on weight like nobody's business. Now, at 8lb, he's alert, smiley and super adorable. You can see his mini series, Daily Cute over on my Instagram Stories.
My little Bodhi Veer is a blessing in every sense of the word. His name means enlightened and brave and it suits him down to a tee. I can't wait to watch him grow and learn with each day.
To celebrate, we ate Matar Paneer. What else is quite as delicious and indulgent, eh?
I've got a sneaky Restaurant-Style Matar Paneer recipe that'll knock your socks off and it's easier than you think. The base sauce is made with ground almonds and tomatoes. The spicing is mild but complex, making you wonder if you really just made that at home in the comfort of your own kitchen, without having to go to a restaurant or pick up a takeaway menu. Mad skills.
The secret to making shop-bought paneer butter-soft and like the homemade kind is soaking it in boiling hot water for 20 minutes before popping it naked, under the grill until golden. No need for oil or frying.
If paneer and peas aren't your thing, my sauce recipe is actually a great base for any sort of curry. Cauliflower, chickpeas or mushrooms are great options too. But let's be real, who doesn't love cheese and peas? For a vegan version, swap out the paneer for fried tofu and omit the cream.
A blender is key to getting a super-smooth sauce and be sure to have a lid handy because it needs to simmer for 20 minutes – and it's volcanic! Turn your back for a minute and you'll be spending the rest of your evening scrubbing the ceiling free of orange splodges. You have been warned.
Serve with whatever you like. I chose my beloved Garlic and Coriander Naan because there is no restaurant bread greater. If you're pushing the boat out, bust out a bowl of Pilau rice and your family and friends will love you forever.
Here's to family ?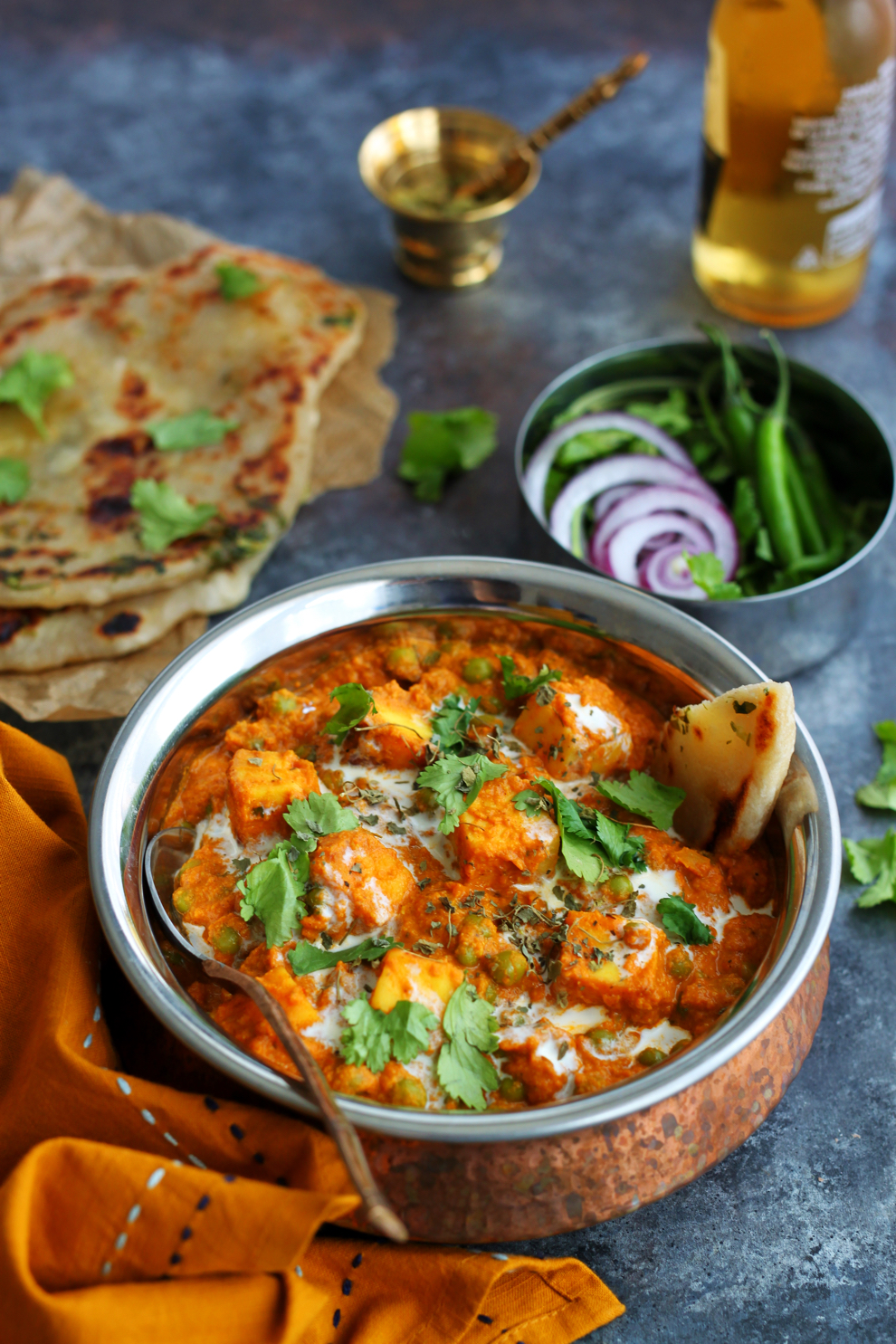 Ingredients
2

tbsp

oil

sunflower/vegetable or rapeseed

1

red onion

peeled and cut into large chunks

3

cloves

garlic

peeled

80

g

ground almonds

200

ml

+ 400ml hot water

450

g

paneer

cubed and soaked in boiling water for 20 minutes and then drained

2

black cardamom pods

whole

2

tsp

cumin seeds

2

bay leaves

2

tsp

turmeric

2

tsp

ground cinnamon

1

tsp

chilli powder

2

tsp

ground coriander seeds

1/2

tsp

green cardamom pods

seeds removed and ground

1

tsp

5-spice powder

680

g

tomato passata

2 1/2

tsp

sea salt

300

g

frozen peas

3

tbsp

double cream

optional

1

tsp

garam masala

1

tsp

dried fenugreek leaves

kasoori methi, plus more to garnish

Fresh coriander leaves

to garnish
Instructions
Add the ground almonds, onion and garlic to a blender along with 200ml hot water. Blend until smooth.

Heat the oil in a large, heavy-based non-stick saucepan (one with a lid). Add the cumin seeds, black cardamom pods and bay leaves. Allow to sizzle and then add the almond mixture.

Add the turmeric, cinnamon, chilli powder, ground coriander seeds, ground cardamom seeds and 5-spice powder. Stir to combine and cook on a medium-low heat for 10 minutes, stirring all the time to avoid it catching on the bottom of the pan. Once cooked, the paste should come away from the sides of the pan and the oil visible around the edges.

Next, add the tomato passata and salt. Stir. Switch the heat off and allow to cool a little. Add the mixture to a blender - I used my Nutibullet. Blend until you have a super smooth sauce. Return to the pan, add 400ml hot water and cook on a medium heat for 15 minutes with the lid on (VERY IMPORTANT) otherwise the sauce with spit and bubble like a volcano.

Meanwhile, grill the paneer until lightly golden. Carefully add it to the sauce and cook it for a further 10 minutes. Finally, add the peas, garam masala and fenugreek (rub it between your palms to release more flavour). Cook for 5 minutes and switch off the heat. Finish with cream, a sprinkling of fenugreek leaves and fresh coriander leaves. Serve with Garlic and Coriander Naan and Pilau Rice. I served a red onion, coriander and chilli bowl on the side for extra toppings.
Sanjana's Notes
Head on over to Instagram for a full step-by-step in my Stories.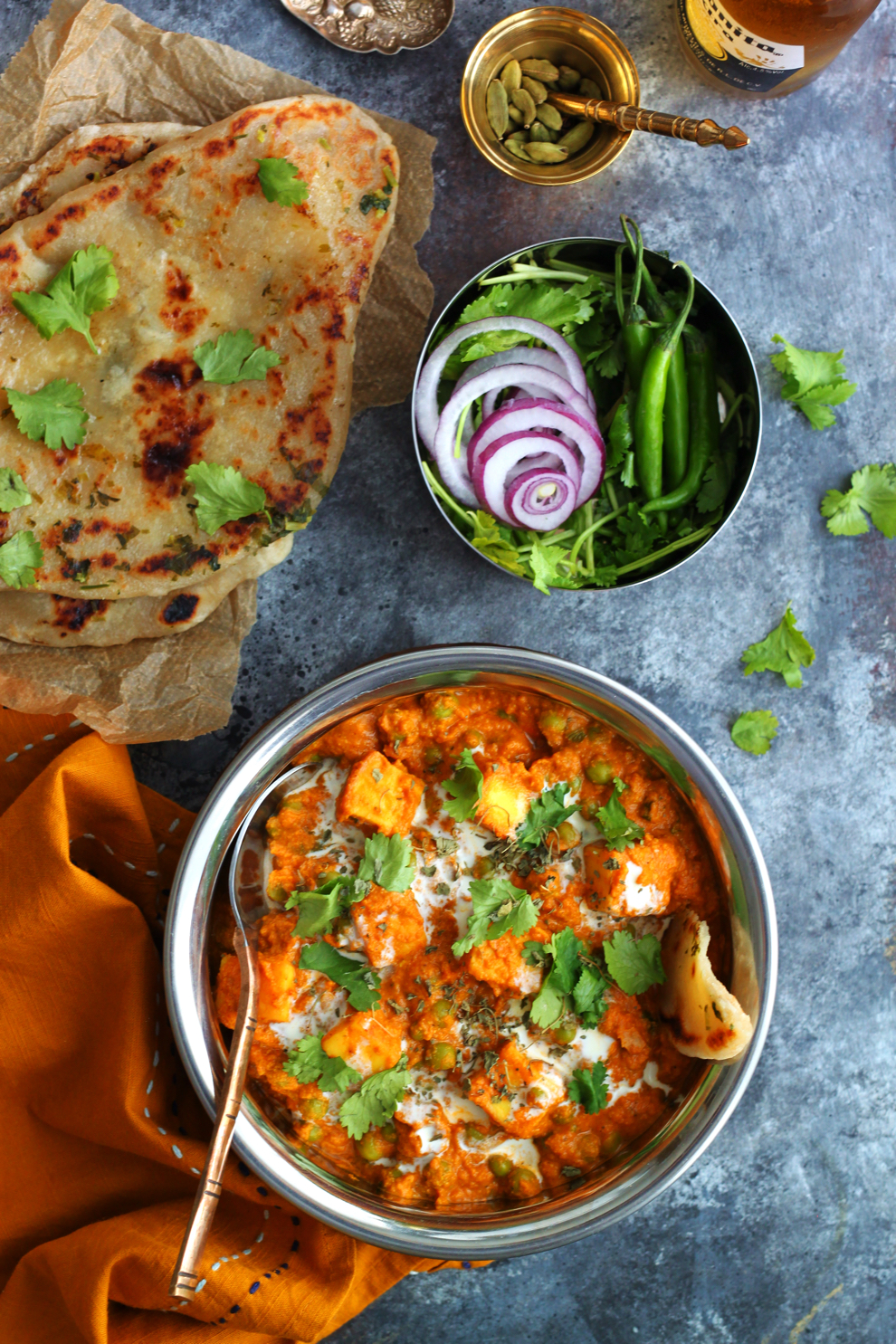 Head on over to Instagram for a full step-by-step in my Stories.
Pin the image below to save the recipe to your Pinterest board.
Love Sanjana x